Where are you located?
The studio is located at 141 South Broadway, Spring Valley, MN, but we also travel to outdoor locations around southeast Minnesota.  We do not get mail at the studio, so please be sure to send payments to the address stated on your invoice.  The studio can be seen here: https://www.photographybykari.com/blog/?page_id=1210
Do you shoot weddings?
We do not do weddings at this time, however we do shoot engagement sessions.
How long have you been in business?
We have been in business since  February 2005 and this is our full time job.
What's the print credit included in the session for?
The print credit goes towards your order, so say you choose the Standard Session, which includes a $50 print credit and then ordered $200 in prints from the session, then you would only owe $150 at the end because the $50 print credit would reduce your final print order total.
Will my portraits be retouched?
All proofs are lightly retouched and all ordered prints  include  removal of blemishes, softening of the skin. Scars, moles or birthmarks will not be removed unless specifically requested. Extensive retouching- such as removing braces, glass glare, hair fly aways, clothing straps, large scars, extensive acne, etc.- can be done for an additional fee.
When do you do sessions?
We shoot sessions every day of the week, including weekends. Please call, e-mail or message us on facebook for availability.
What forms of payment do you accept?
Personal checks, cash, and credit cards.
How do I book a session?
Please write us using the contact form located at the top of the blog, e-mail or message us on facebook for availability or you may also call (507)951-0640 . We will get back to you in 24-48 hrs, usually much quicker, but if it's more than 24 hrs, please contact us again as we likely have not received your e-mail.
I want to book a session, how soon should I schedule?
Please contact us as soon as you know you'd like to book a session so you'll have the most options for available dates. My schedule usually fills up a few weeks in advance, however for Fall and Holiday sessions, we start booking mid summer. The earlier you reserve your session, the better, but if we can accommodate your request, we will. Just call or email to check on availability.  If you are interested in a newborn session please contact me before baby is born when possible to ensure availability.
When should I schedule a newborn session?
If you'd like to have a curled up newborn look, it's best to book within 10 days of birth. Newborns change very fast, so the earlier the better.  Please contact me before baby is born when possible to ensure availability.
How do I book a date for a newborn session since I don't know for sure when the baby will arrive?
Give us a call or email when you are about 30 weeks pregnant and we will pencil in a tentative date. Since the baby's arrival may fall before or after your due date, so i can leave my schedule light around your due date. Then just give us a call or email Kari as soon as you get home and we can touch base to get an exact session date and time.
Can I choose the location?
Absolutely!  Finding the perfect location is an important part of planning for the photo shoot of your dreams. We have OUR favorite places, and usually make a recommendation when asked based on your personality and style, but always welcome your location ideas. We are always looking for new places to shoot and love it especially when the location is special to you.  Just let us know when you book your session.
Can you recommend locations for our Portrait Session?
 Absolutely! Just ask.
What should I wear?
Clothing and props play a very  important role in portraits as they represent who you are and they set the tone, look & style of your portrait session The appropriate clothing varies depending upon session type. However, clothing should be comfortable and reflect everyone's own style. Don't worry we also send out a clothing guide,but in general….
It's best to bring along both dressy and more casual outfits so you have a good variety. Layers are your friend. I also recommend wearing neutral colors with small pops of color in your accessories. I would avoid wearing too bright of colors and patterns all over. Neutral colors will remain timeless and fashionable for years to come. That way you won't be showing your senior pictures to your kids one day and thinking, "What was I wearing?" Overall, wear something that represents who you are and something that you like to wear.
Dressing for family photos is about coordinating, not necessarily matching. Choose 2-4 colors, some neutral, some brighter, and mix and match them among family members. If you need help on this, Pinterest is a treasure trove of ideas and information.
Couples/Engagement sessions:
Like family photos, it's about coordinating. With engagement and couple's sessions, you'll probably want two or three outfits, some dressy and some casual. Choose something you would normally wear and your personalities and love will shine through.
Lastly, the outfits should also make sense for the location chosen and not be overly distracting.  After a session is booked, a clothing guide will also be emailed to you for more suggestions.  Please feel free to bring a few changes of clothing, as well.  You're welcome to change as many time as you'd like in the allotted time. 
Still unsure after reading this and the clothing guide, give us a call or bring along multiple options and together we can determine what works best for you if you aren't 100% sure on what to wear.
Can I include my pets in our shoot?
YES! I am a huge animal lover and own pets myself. I know the important role pets can play in someones life, so by all means, please do. Since most pets are a bit unpredictable we ask that a family member or friend that will NOT be included in the photos come along to help look after them.
How long does a portrait session last?
The session will last from 1-3 hours depending on the session and the number and age of the subjects and the location(s).
Maternity sessions typically last 1 to 1.5 hrs.
Newborn sessions can last up to 3 hours (possibly even longer) to be sure we get a good variety of sleepy, curly images. Newborns usually need many breaks for eating & time with their parents, and we're happy to take the extra time needed to get the best images possible.
Baby & children sessions usually last 1-1.5 hours to give your child time to warm up and allow for breaks, snacks, outfit changes, etc. Sessions are laid back and fun. We want to be sure to capture your child's true personality versus forced smiles.
Senior sessions vary depending on the session and locations you choose. If you choose the standard, plan for 2 hrs, for the deluxe, plan for up to 3 hrs, for the exclusive, plan for up to 4 hrs.
Family sessions usually last 1 to 2 hrs depending on how many people are involved and the location. We will also take time for breaks if needed.
What if it is cloudy or rains and I have an outdoor session scheduled?
No need to worry about clouds, we actually prefer clouds because then we don't have to worry as much about squinting or harsh shadows. Showers can come & go very quickly here in Minnesota, so if it looks like rain just call before you leave and we'll decide if we need to reschedule your session.  If it is not possible for a session to take place on a scheduled day due to weather, Photographer and Client will reschedule on an agreed date at the earliest possible time, with no additional charge. If you have an indoor and outdoor session scheduled, we will still go through with the indoor session and then see what the weather is like and then decide if we need to reschedule the outdoor portion of the session.
After our shoot, how long until I get to see my images?
Depending on how busy we are a blog post with sneak peeks will be available in a few days. 3-4 weeks after our session together, your proofs will be uploaded to a private, password protected gallery. There you will be able to view and purchase prints,and albums at your convenience for up to 30 days.
Do you offer Paper Proofs?
No. "Proofs" are only viewed digitally online.
How many "proofs" will I see?
It varies from a minimum of 20 to minimum of 40 depending on the session you choose, number of people being photographed, and the age of the people being photographed.  I'll take many shots during the shoot,  however I only choose to edit and show the very best with our clients.  To make the cut, the photos need to be a great angle for our clients along with a good expression.   Furthermore, they will need to meet our artistic and quality standards.
How will I view my "proofs"?
Digital proofs are viewed online in a password protected gallery in our store for 30 days

approximately

3-4 weeks after the photo session.
 

What if I need more time to view my "proofs"?
If you need a longer time frame to view your proofs, there will be a $20 re-hosting fee for 7 days.
How do I pay for my session or order?
If you wish to pay by check or money order, send payment payable to Kari McGill. Be sure you make note of your order number. Full payment of order must be paid before photos will be submitted to the lab. Your prints will be available approximately 2-3 weeks (during busy times it may be up to 4 weeks) after the payment is received. If you have ordered a collage, it may take additional time for designing. Please be sure to mail the payment to the address on the invoice as we do not recieve mail at the studio.
How do I pay online?
On the invoice, select "click here to pay," this will take you to pay pal. You do not need to have a pay pal account; however, if you do have an account – simply log in. If you do not, under "don't have an account," click "continue." After all of your information is carefully listed and reviewed, click "review order and continue." On the next page, you will be able to select "pay now."
Is there tax?
Yes, MN and Fillmore county sales tax is added to all orders.
What does mounted on styrene mean?
Styrene mounted prints are printed on photo paper and then mounted on styrene.  Styrene is either a white or black pastic mounting board that helps to protect the print from rolled edges.  It's great to prevent warping of large images.  Furthermore, the print does not necessarily need to be framed; however it can still be placed into a frame. 
All custom collags come mounted on styrene.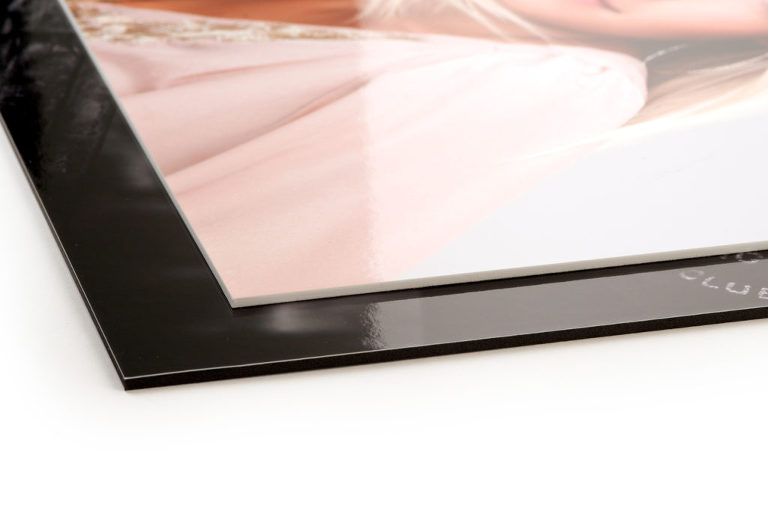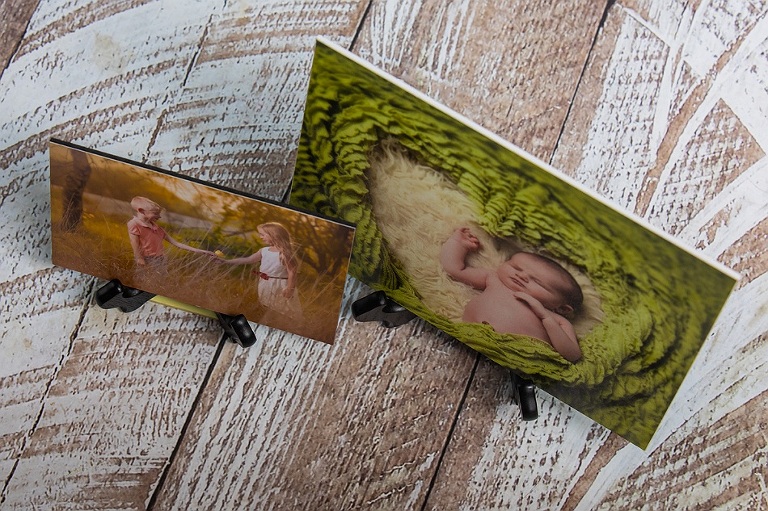 Can I scan my pictures to show friends and family online or to make a christmas card, graduation announcement, save the date card, signature print, etc? 
No, all images are copyright protected and may not be copied or reproduced without written permission.  Furthermore,  according to U.S. Copyright Law, Photography by Kari  and Kari McGill retain copyright on all images (including those on CD, posted on our blog, and posted on facebook).  Yes, the children and prints you buy are yours, however the copyright of the image stays with the artist.
Reproduction, alteration, distribution,  and publication  of the images  from the session in any form, including, but not limited to scanning, printing, downloading, e-mailing, Facebook, myspace, or any website publication, without obtaining permission via a copyright release is an illegal copyright violation and punishable according to the  law. 
As an artist, Kari McGill wishes to have complete control over the final look of her clients' images, and scanned images damage her reputation as a photographer by distorting and devaluing the image quality.  Lastly,  her reputation and livelihood depends on producing great images that represent her style a photographer. 
We offer low resolution images for personal social media use. We appreciate your understanding & cooperation.
What if I want to use one of the sneak peeks posted on the blog as my facebook profile?
Let us know, we'll either send you an internet sized file to use for your personal social media.  Please be sure to give Photography by Kari the photo credit by tagging our page if possible.