2021 Stewartville High School Varsity Volleyball Team
Always fun to work with these ladies. Have a great season!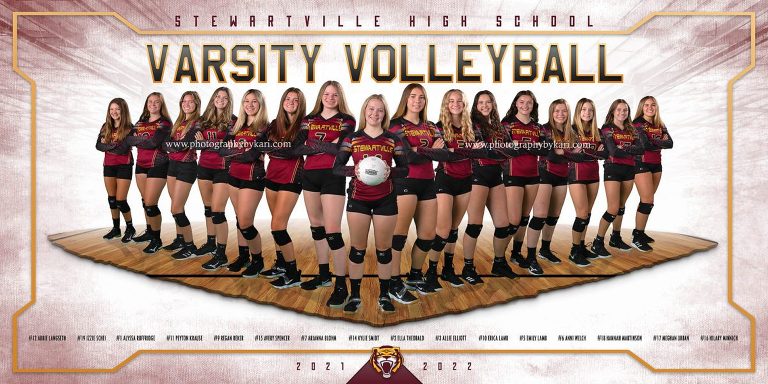 A little behind the scenes video at the studio of the making of the individual banners. https://www.instagram.com/reel/CTXjvN3HJoD/?utm_medium=copy_link&fbclid=IwAR2QecCG0U7GL1KUMRWiSI3OumtvRzPVTiAhlgH98tL_WZtt5tdzrJ_7cO8
If you have a sports team you'd like us to do team banners and/or individual banners to show support to your athletes, send us a message using our contact form or email us. We'd love to photograph your Minnesota sports team.